Marketing Grants for Nonprofits [A 2024 Step-by-Step Guide]
When it comes to accomplishing your nonprofit's mission and making a genuine impact in the world, you need an effective and successful marketing strategy.
However, getting the funds to drive your nonprofit marketing plan is no easy task. Often, it's recommended to use around 5-15% of your operating budget primarily for marketing efforts. If more money is needed, some nonprofits will also look to pull from their overhead fund.
If you find that your budget is tighter than usual, your organization's need has increased tenfold, or if you simply want to expand your outreach efforts, consider exploring the world of marketing grants for nonprofits.
There are several marketing grants available—some specific to a certain cause or sector—while others are geared towards only smaller or larger organizations. If you want to learn more about which grant you should apply for, you're in the right place.
Nonprofit marketing grants can provide the right push for your organization to build a solid communication strategy with supporters. But this can't be done without finding the right grant for your needs and following the necessary steps to apply. Ready to learn more? Let's dive in.
What are marketing grants for nonprofits?
A nonprofit grant is a fund awarded to an eligible organization that does not need to be repaid. Marketing grants are often rewarded based on nonprofit values or industry criteria. These grants come from various sources:
Government grants — These are funded by the government or with taxpayer money. Government grants can be given on the federal level, state level, and local levels.
Foundation grants — These are funded by organizations dedicated to providing money to the nonprofit sector and are often started by individuals.
Corporate grants — These are funded by corporate companies, like Google or Walmart, that want to use some of their money to support philanthropic causes.
Nonprofit grants can be further divided by their funding project, such as:
Unrestricted funds — Cover day-to-day operating costs and support the general work of an organization.
Capital support — Supports specific capital campaigns like construction or renovation projects.
Restricted funds — Support a particular purpose, project, or program. This is the most common type of grant funding.
Marketing grants can elevate your nonprofit's efforts significantly. They can assist with carrying out charitable initiatives, support donor outreach, and spread awareness.
Any marketing or promotion you do for your online giving page, exciting fundraising events, and other initiatives can be taken to the next level with the right marketing grant. Plus, all donor communication and retention efforts can be elevated with enhanced marketing communications. For example, you can use a grant to send out targeted email newsletters to new members.
The value of grants to nonprofits is immeasurable, especially once you consider the impact that your organization can have on your mission if your marketing plan and fundraising efforts reach and exceed goals.
Where to find marketing grants for nonprofits?
It's important to remember that the process for finding and applying for marketing grants will differ depending on your mission, your funding project, and the grant you choose. That's why before you start your search for the best marketing grant for your nonprofit, make sure you define your mission and conduct the necessary research.
You already know what your mission is, but it's important that you're able to effectively communicate it to anyone, especially if you're trying to get a grant from them. They need to resonate with your mission as much as you do, as well as entirely understand what your goals are and how a grant will help you reach them.
Next, we recommend you start off the search process with grant databases. There is a wide array of resources that you could check, but we recommend these:
Along with dedicated grant databases, you can also do a simple online search. To narrow down results, research popular keywords related to your mission to find a relevant grant.
For example, let's say you run a nonprofit organization that focuses on providing clean water. If you search keywords like "sustainability" or "environment," you might find grants like the Georgia Power Waters for Georgia Grant that align with your eligibility.
How to apply for nonprofit marketing grants?
As previously mentioned, each grant application process will differ according to the grant. To give you a general overview of the application process, most grants require you to perform these steps:
Review grant guidelines — Pay special attention to due dates, eligibility requirements, and proposal instructions. Ensure that you meet all eligibility criteria.
Gather necessary documentation — Have all necessary documents including your tax-exempt status, financial statements, 501(c)(3) determination letter, and all other supporting materials on hand.
Write a project proposal — Communicate your cause and why it's worth funding through a formal request to a funder. Be specific and refer to data to persuade funders of your ability to amplify your impact. Consider including recent projects that speak to your organization's efficiency and credibility.
Review and submit the application — Once you have filled out all necessary fields, review your application to ensure that it's accurate and compelling. If you're applying to more than one grant at a time, make sure that you keep track of all your applications and follow up if necessary.
By being prepared for these above steps, your nonprofit will be able to effectively apply for grants. Keep in mind that some grants, including the Google Ad Grant, require you to optimize your existing website for the best marketing results. That might mean you need to scope additional time to audit your materials and make improvements based on grant requirements.
What are the top marketing grants?
There are tons of grants that you can explore, so bunkering down to sift through databases might seem a little daunting. Refer to this list of nonprofit marketing grants to get your search started.
Google Ad Grants
The Google Ad Grant is a program that gives $10,000 in ad credits to eligible nonprofits each month. This grant allows nonprofits to promote their digital content. If you comply with the program's rules and guidelines, your organization can continue to receive this grant each month for as long as you need!
With the Google Ad Grant program for nonprofits, organizations can:
Increase online conversions
Reach out to new donors
Market multiple ad campaigns
Analyze and track performance
The Google Grant isn't your traditional grant where the funding organization has only a limited amount of money to allocate. In fact, any nonprofit that meets Google's eligibility requirements and complies with the ongoing guidelines can apply for this grant!
Because Google offers such a large sum to nonprofits, the program has stiff application and eligibility requirements. These include keeping your website up-to-date, maintaining account hygiene, and optimizing your campaign pages.
These activities all fall under the umbrella of Google Ad Grant management. Many nonprofits outsource their grant management to a dedicated Google Ad Grant agency. Depending on your budget and goals, your organization can choose to tackle grant management in-house or join forces with an expert partner.
The Coca-Cola Foundation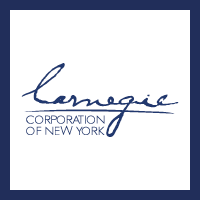 The Carnegie Corporation is a grant-awarding institution that aims to invest in nonprofits that want to make a meaningful change in the world. The majority of the organizations that grants are given to are usually contacted by the Carnegie Corporation themselves. Available grants span from education grants to peacebuilding grants to equality grants.

The Coca-Cola Foundation
The Coca-Cola Foundation has awarded more than $1 billion in grants since 1984 to support community initiatives around the world.​ In fact, Coca-Cola is committed to giving back 1% of its prior year's operating income annually. The company supports over 350 separate programs and projects related to climate, safe water access, economic empowerment, and more.

Walmart Foundation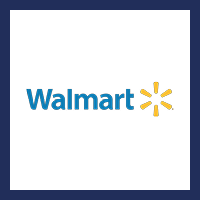 Walmart and the Walmart Foundation provide more than $1 billion in cash and in-kind donations to support nonprofit organizations whose missions align with their philanthropic priorities. Their grantees are usually split between the priority areas of opportunity creation, sustainability, community building, and racial equity.

Ford Foundation
The Ford Foundation was founded 85 years ago and awards grants to nonprofits that are dedicated to civic engagement, fighting inequality, and promoting environmental sustainability. They do have a limited number of programs and projects, so it's recommended to explore all of their grant opportunities to see which ones are available for funding.

Amazon Web Services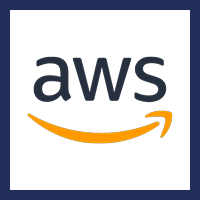 Amazon Web Services' IMAGINE Grant is dedicated to empowering nonprofit organizations to leverage technology to advance their goals. AWS has two grant programs that nonprofits can apply to, both aiming to help fundraisers move their research and marketing to the cloud so that they can innovate quickly and at a lower cost. Award packages can range from $30,000 to $150,000 in unrestricted financial support.
Bank of America
Bank of America is a longstanding grant awarder for nonprofits that aims to advance economic mobility and social progress in low- and moderate-income communities all across the country. Their grants are focused on helping missions that serve basic needs like food and housing, workforce development and education, and community development.

Additional Resources
Marketing grants for nonprofits are invaluable resources and can catapult your mission and fundraising efforts farther than you've ever thought possible. And, this journey can all start by finding the right grant for your nonprofit needs. Hopefully, you found some viable options in the list above or through the grant databases that we recommended.
If you want to continue your research on the best nonprofit grant and how you can expand your marketing, explore the following additional resources: